Pumpkin Cheesecake Recipe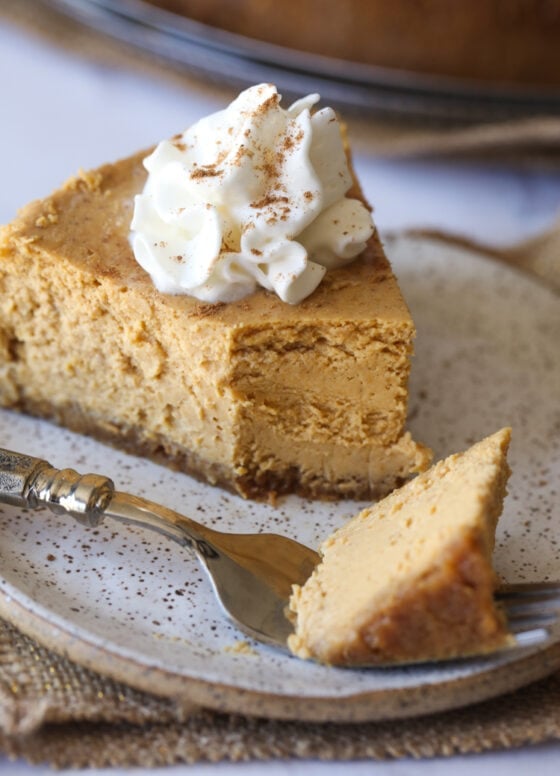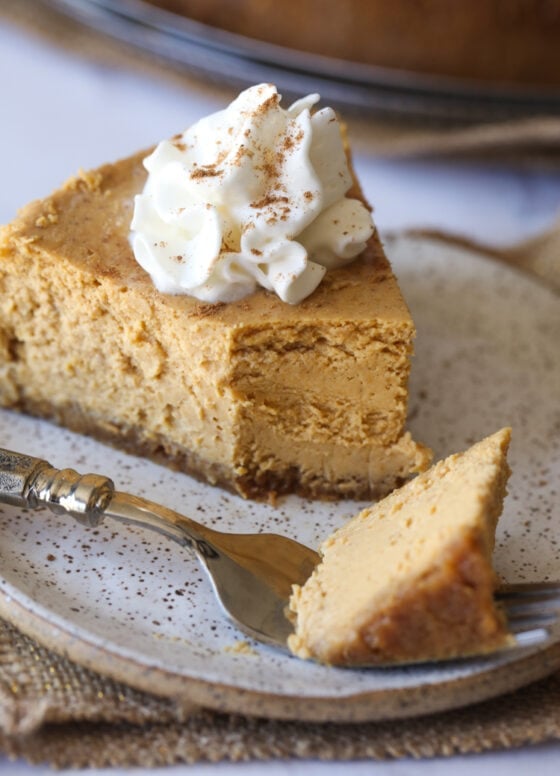 This Pumpkin Cheesecake Recipe is festive, fall spin on classic cheesecake. It's creamy, with the perfect amount of pumpkin, on top of a cinnamon graham cracker crust!
Cheesecake is and will always be my favorite dessert. For so long I was a little scared to make cheesecake at home because 1) I heard they were finicky and 2) I was scared I would eat the whole thing myself.
Turns out neither of those are actually true.
Continue reading Pumpkin Cheesecake Recipe at Cookies and Cups.